Centronuclear Myelopathy (CNM) DNA Test for Labrador Retrievers

CNM can affect Labradors with the mutation at a very young age
Order Dog DNA Tests by Breed
In our state-of-the-art laboratory, we perform dozens of validated DNA tests for hundreds of breeds: Type in your dog's breed and hit "Search" to see the possibilities. For dogs of unknown descent, type "mixed breed."
Test Highlights:
Name: Centronuclear Myopathy (CNM) for Labradors
DNA Samples: Collected at Home Using Cheek Swabs
Cost: £58 + S&H per Dog/Multi-Test Discounts may Apply
Results: 5 Business Days after Receipt of Samples
How do I Know if my Labrador Carries the Mutation for CNM?
Centronuclear Myopathy (CNM) is an inherited autosomal recessive disorder. Affected pups start with significant weight loss at just a few weeks of age. Within a few months, there is a loss of tendon reflexes, awkward gait and exercise intolerance. Our DNA test for Centronuclear Myopathy gives Labrador breeders an accurate, convenient, and affordable tool to help them avoid producing CNM-affected offspring and significantly reduce the gene frequency in future generations. This test is validated for Labrador Retrievers only.
DNA results are emailed within 5 business days, once all samples are received at the laboratory.
Not sure if you need this test? Type your breed into the box above or contact us for a free consultation.
Your CNM DNA-test kit includes:
Sterile DNA-collection swabs
Complete instructions
Understanding Results
There are 3 possible genotypes reported for Centronuclear Myopathy:
CLEAR: those having 2 copies of the normal allele and appear to be normal
CARRIER: those having 1 copy of the normal allele and 1 copy of the mutation but appear to be normal
AFFECTED: those having 2 copies of the mutation and are likely begin to show weight loss, muscle weakness and exercise intolerance after a few months of age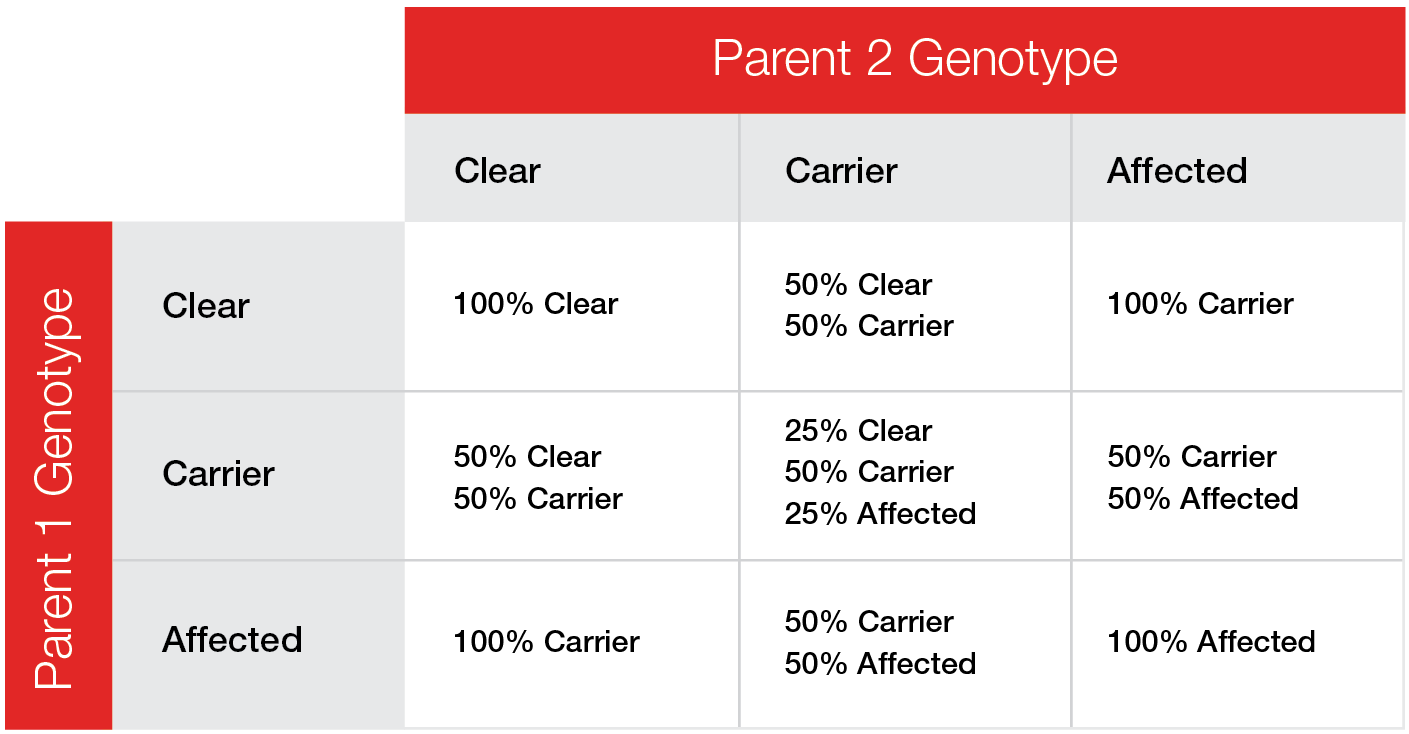 Do you have questions or need assistance? Contact our team.
Our Pets & Vets products are serviced exclusively by our U.S.A office. Email your request using the form, and one of our experts will reply as soon as possible.
DNA Technology Park
1 DDC Way
Fairfield, OH 45014